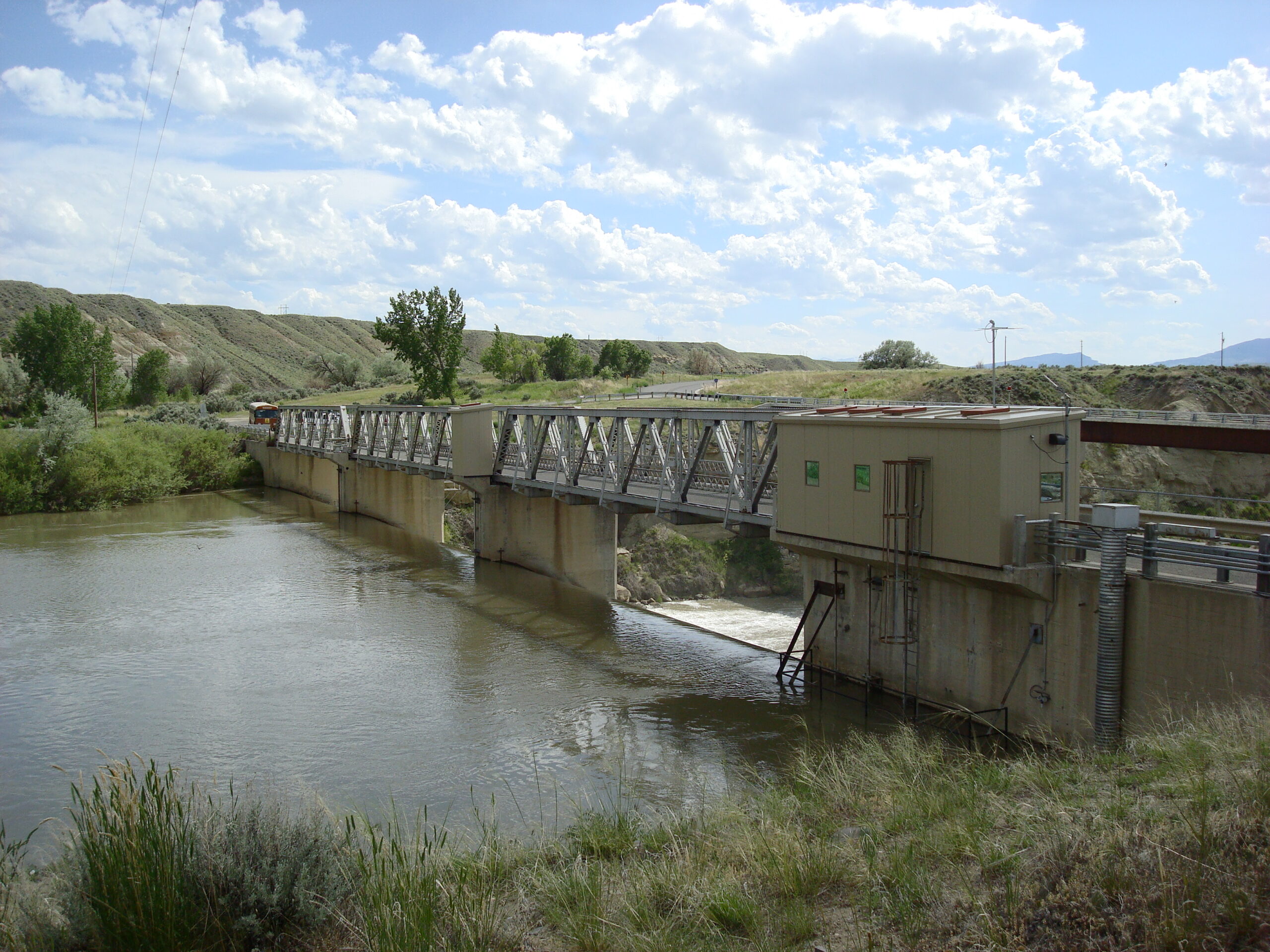 Completed in 1924, Willwood Dam is owned by the United States Bureau of Reclamation and managed by the Willwood Irrigation District. The dam is used to raise the water level in the Shoshone River to divert up to 400 cubic feet per second (cfs) into the Willwood Canal, providing water to approximately 150 users and 12,000 acres.
Working Group 2 is focused on sediment management while also protecting downstream aquatic life. One of the first tasks addressed by Work Group 2 was to develop revised Operating Recommendations for Willwood Dam. The operating recommendations are updated as more data and information become available.
Ongoing efforts to support refinement of dam operations include:
A Water Research Program Project with the University of Wyoming that will (1) synthesize the current state of knowledge of sediment effects on fisheries and (2) evaluate metrics and approaches for identifying sediment levels protective of fisheries (See November 15, 2021 presentation and video for an update on the metrics evaluation); 

United States Geological Survey monitoring upstream and downstream of Willwood Dam was conducted between November 2017 and October 2021 to provide turbidity, flow, and other data that is being used to quantify the sediment load into and out of Willwood Dam, evaluate the effects of sediment releases on sediment storage behind the dam, and identify tributary sources of fine sediment upstream of Willwood Dam;

Bathymetric data collection to better understand the quantity and dynamics of accumulated sediment behind the dam;

Identifying alternatives to decrease the sediment load behind Willwood Dam (See February 2021 Report, Alternatives for Reducing Sediment Deposition Behind Willwood Dam);

Identifying ways to maximize sediment mobilization via the Shoshone River (See April 2022 Report, Opportunities to Improve Sediment Mobilization at Willwood Dam); and

Annual fish population surveys by the Wyoming Game and Fish Department.
Working Group 2 has regularly scheduled meetings included in the calendar on this site.
---